Title
Conversational Skills in English (CSE)
Description
  The tailor-made Conversational Skills in English Course (CSE) aims at enhancing and developing the conversational skills of the learners from an elementary to an advanced level of proficiency. This special course is specially designed for non-natives in different walks of life from employees and front-office personnel to managers and chairmen. The Conversational Skills in English Course introduces the everyday conversational skills using the English language via introducing and practicing the following:
Course Contents
1- Daily-Life Vocabulary and Contexts 2- Basic Conversational Skills and Techniques 3- English in Daily Situations 4- Advanced Level of Language Skills Use 5- Role-Play and Simulated Daily Conversations 6- Integrated Peer Communication 7- Small Talks 8- Life-Like Conversations vis-à-vis the Communicative Approach 9- Common Errors and Special Difficulties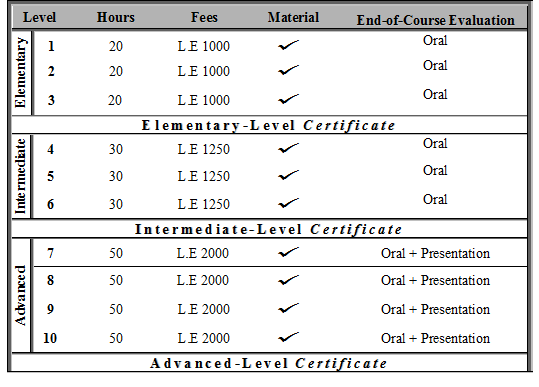 Course Participation:
The courses start with a minimum of 15 and a maximum of 20 applicants per class after passing a placement exam guaranteeing a certain level of English proficiency. Those who have successfully passed the Level 4 End-of-Course Exam of the Special Course in English (SCE) are exempted from sitting for such an exam. The applicant earns his certificate after successfully passing each stage.
Tutor
Certificate at the end of the day
All delegate will be issued a certificate of attendance from :
The
Arabic British Academy for Training and Human Resources Development
(ABAHRD)
and
The
Egyptian British Education Association UK
(EBEA)