Rational
In line with the Egyptian state vision 2030 and president El SiSi who is very keen on developing the culture of quality across all sectors in Egypt.. which Health is certainly one of them .
Details
• 40 hours over 6 days (20 hours face to face and 20 hours for reflection, school based task and on line) . • whoever is going to finish will be granted the title of "Certified Professional in Health Quality). • Initial cost to the Egyptian market is £275 inclusive of tutorial, assessment, tutors' visit, notes, ppt and also participants' workbook . CPEQ will include all the international criteria for quality in education; their application and what is required to improve and enhance performance .
Target audience
• Senior management and leadership in education. • Senior doctors • Doctors . • Policy makers in the health sector • Trainers or instructors in the health secctor • All quality professionals • All Health professionals and stakeholders.
Entry requirements
Anyone who works in hospitals or the Health field with a minimum experience of 3 years.
Expected learning outcome
• To understand the meaning and definition of quality in health • To be able to apply international quality criteria to their workplace. • To assess to what extent these criteria have impacted on their performance and also the organisation they work in.
What you are getting in return
• International professional certificate which is endorsed by one of the best UK universities. • Understand more about quality in Health and its application. • Promotion to more leadership and managerial
Language
CPEQ is initially provided in English, however the delivery will be the university British tutors who are able to deliver it in Arabic during sessions. The prospect also is that all resources will be eventually translated to Arabic. Assessment is mainly in English.
Tutor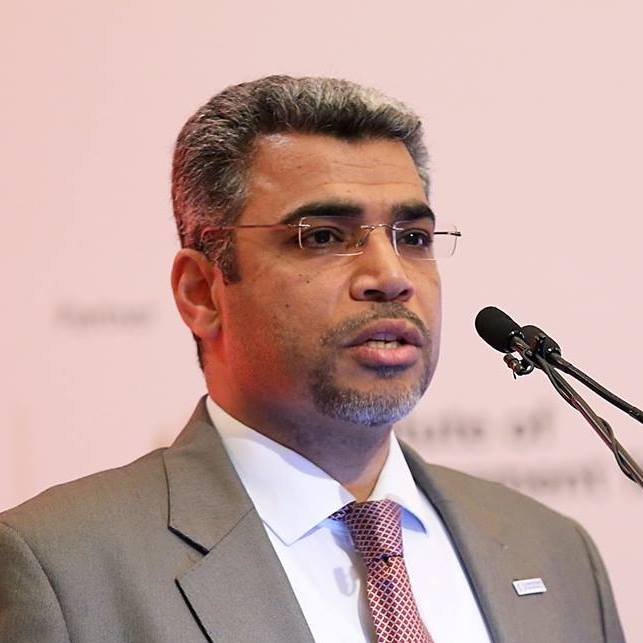 Alaa Garad
, B.Com, MQM, IIP, EFQM, FLPI, PhD Programme Leader, Strategic Quality Management, Portsmouth Business School, UK Co-Author, the Learning Driven Organisation Model [LDO]